'Roads of the Future – Embracing Disruption'.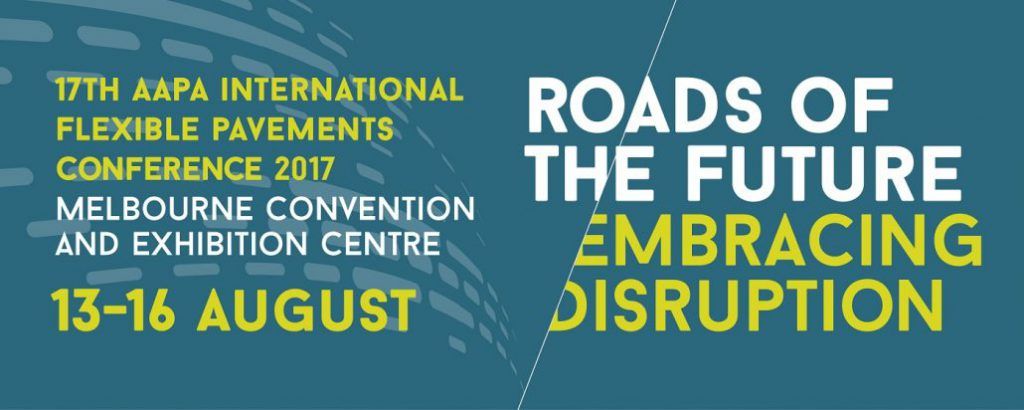 The Australian Asphalt Pavement Association (AAPA) are hosting their 17th International Flexible Pavements Conference this year on the 13th – 16th August, themed 'Roads of the Future – Embracing Disruption.  The Conference, held at the Melbourne Convention & Exhibition Centre, is the primary meeting of flexible pavement professionals in Australasia. The Plant & Equipment Exhibition and information-packed technical program of the conference will attract representatives from state road agencies, local government, industry, and academic institutions from across the world.  The program also includes a football game, National Gala Dinner, Family day and more.
Future change offers opportunities, challenges and excitement. The future of transport and the role that roads play in moving people and goods is facing unprecedented potential disruption. At the same time, the Roads of the Future are the key to creating the economic opportunities of tomorrow.
The Conference Program prepares those in the Industry by openly discussing the possible disruption that will come through new digital & physical environments and technologies. The main objective is to provide a platform for the Flexible Pavement Industry and its stakeholders, suppliers and partners to share, consider and plan for the impacts and changes and ensure the continued growth and success of our sector.
For more information, visit
conference.aapa.asn.au.